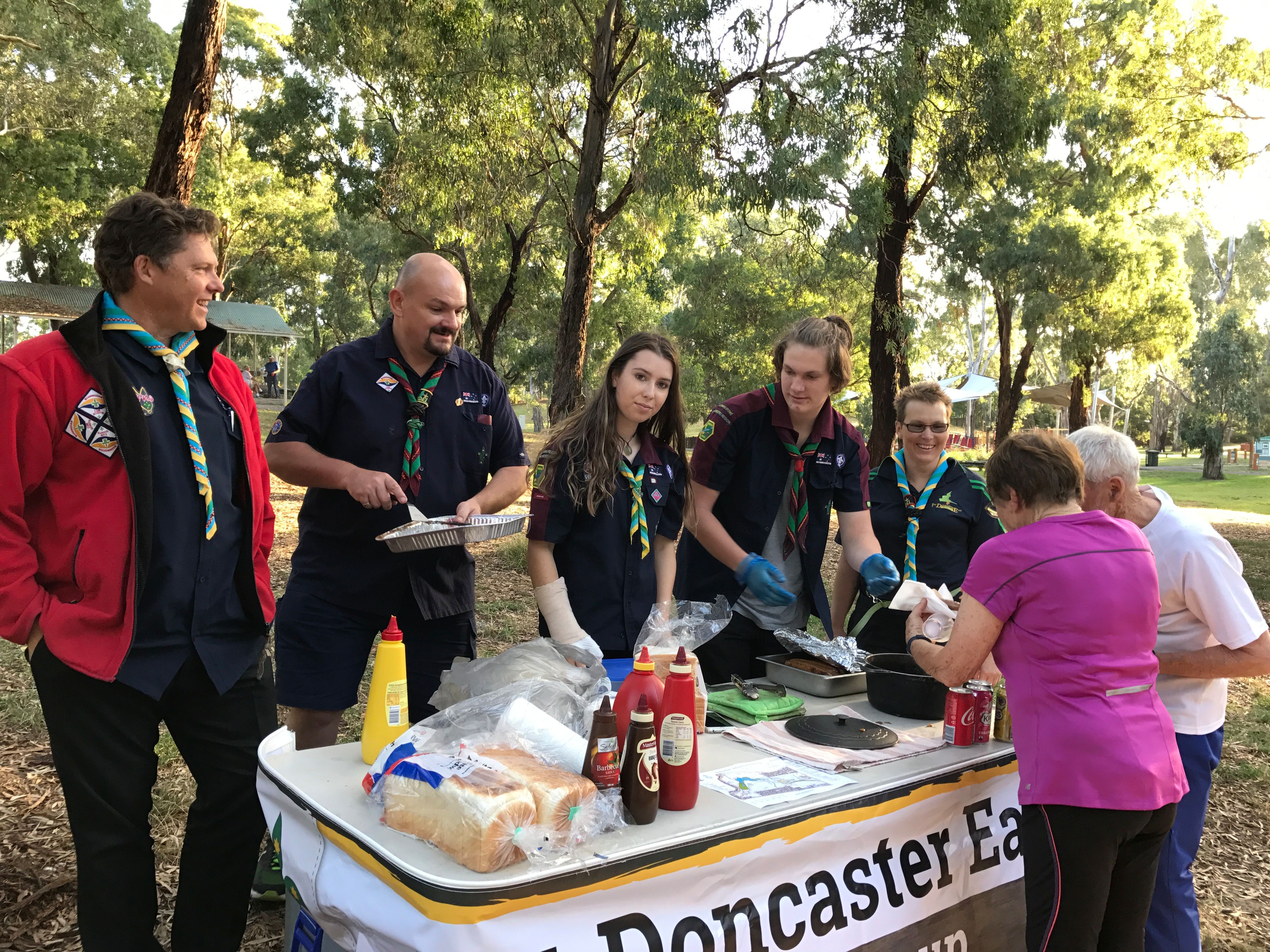 On the Night
The Suburban Adventure Racing Team set up the course during the day and arrive onsite around 5:30 pm with their equipment. With help from 3-4 early starters, setup takes 20-30 minutes and we are generally ready to start by 6:00 pm. We ask hosting groups to provide access to their hall a little before 6:00 pm.

If a BBQ is being provided, it is wise to set up around 6:30 pm and have a few sausages ready by about 6:50 - this caters for the early starters. The bulk of people - and the Joeys, Cubs and Scouts - will finish their course between 7:30 and 8:00 pm. If large numbers are expected (see the Series Homepage - we display a list of registered Groups for each event), it's wise to pre-cook lots of sausages around 7:20...to prepare for the rush.

The activity finishes around 8:00 pm and pack-up takes 20-30 minutes. We usually vacate the area around 8:30pm.
At the end of the evening, we publish a web report with details of the event, lots of photos, the results and a copy of the map. We send a link to this report to all leaders that took part - so they can forward this to parents and/or youth members the following day.