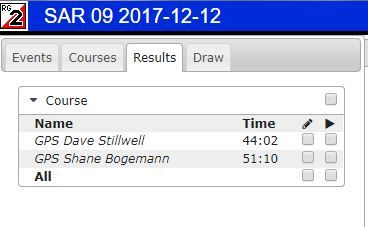 Select Runner/Walker
Clicking on the RESULT tab - and then on COURSE - shows a list of runners that have uploaded GPS tracks.
Clicking on the pencil against a runner,
displays the route that that runner took.
Selecting the box under the triangle indicates that you want to replay that runner's track - you can select more than one track if you wish.